Get Involved
Become a volunteer!
Feed Your Friends is a student-led initiative, therefore we are always needing volunteers! If you would like to donate some of your time to the food pantry, please click the Sign Up button below. Once we receive your information, we will reach out to inform you about volunteer training, the days and times volunteers will be needed, as well as about upcoming events for which we will need a few extra hands.
Host a donation drive
Donation drives are a great way to bring people and resources together in the fight against food insecurity! We are always looking for individuals or groups who are willing to host and promote donation drives for our food pantry.
If you want more information on how to start and promote your drive, feel free to read our Donation Drive Toolkit. A step-by-step guide, promotional materials, tips, suggestions, potential themes are included!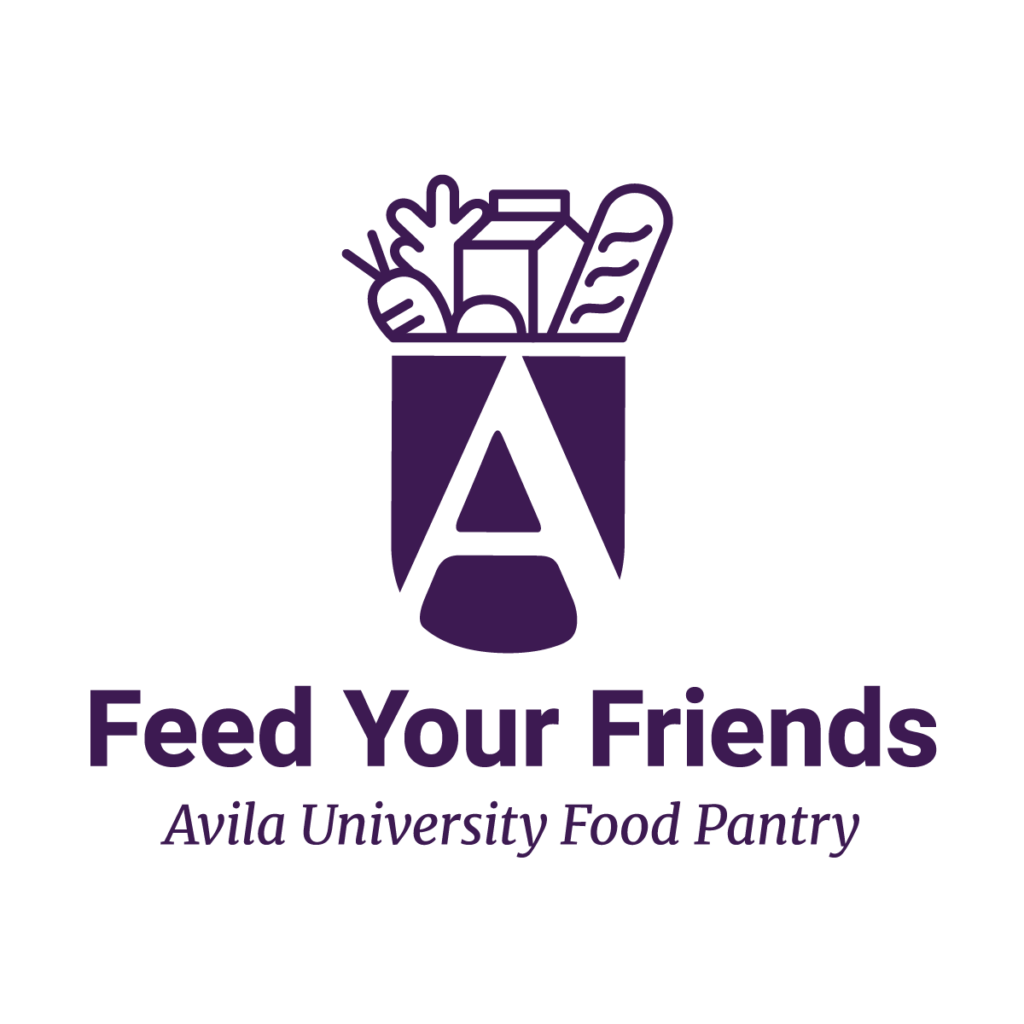 Hours & Location
Fall 2020 Hours*
Monday-Thursday: 12-6 p.m.
Friday: 9 a.m. – 12 p.m.
Weekends: By appointment via email
*High-need food and personal care items will be available at all times in the shelves located in the hallway next to Feed Your Friends
Avila University (campus map)
Dallavis Hall Rm. 812
11901 Wornall Road
Kansas City, MO 64146
COVID-19 Safety Protocols (current as of Oct. 13, 2020)
Contact Us